The 5 Elements of Health
So we have gone over 3 of The 5 Elements of Health. We have covered Proper Function, Proper Fitness, and Proper Pure Nutrition now it is time for The 4th Element.
Element 4 – Proper Stress Management
Stress is the silent killer for a lot of Americans today. This is because most Americans have never been taught how to properly deal with daily stress and this lack of knowledge allows this daily stress to wear down a person's immune system, thus leading to diseases such as cancer, diabetes, heart disease, strokes, and heart attacks.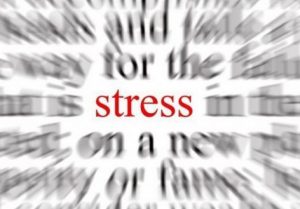 There are many things in our daily life that causes unwanted STRESS. These include everything from driving to and from work, WORK, lack of sleep, family matters, money matters, health concerns, poor posture (remember Element 1 – Proper Function), lack of exercise (remember Element 2 – Proper Fitness), poor nutrition (remember Element 3 – Proper Pure Nutrition), and chronic dehydration (hint: Element 5 deals with this) just to name a few.
Stress management can be a stressful thought for many people but it doesn't have to be. If you follow the few items here you will be able to improve how you handle the stress in your life.
Meditation/Visualization
Meditation and Visualization techniques have been proven to be very effective in helping reduce the negative effects of stress. There are many many techniques for doing this. I will be going into further detail in a future post. But a quick search will pull many different techniques and for many people the Guided Visualization are the easiest to start with.
Prayer
Praying is another great technique to help with stress management and just like meditation and visualization many people don't know where to start. With prayer it is best to consult with your religious leader and he or she can guide you through this.
Hobby
Having a hobby can be a very rewarding experience and it is also very relaxing and destressing most of the time. Hobbies can be anything that you do for fun. The catch is that you have to participate in your hobby regularly.
Massage
Getting a good stress busting massage can play wonders for your stress level.
 Following The 5 Elements of Health
The 5 Elements of Health are the backbone to improving your health and vitality. If you are missing even one of the Elements your health will suffer for it. Proper Function, Proper Pure Nutrition, Proper Fitness, Proper Stress Management, and Proper Hydration all work together and when all are followed your health will be amazing.
Remember Health is a Journey and NOT a Destination. Make it fun and make it exciting.